Each student has a unique way of learning. In kindergarten, it's difficult to determine the unique learning style of students because they are not fully able to communicate their interests and needs. My classroom desperately needs a variety of manipulatives and tools for reaching my students.
http://www.donorschoose.org/project/our-brilliant-minds-need-your-power-to-s/847691/
or
http://www.donorschoose.org/donors/proposal.html?id=793864
My Project:
Your much appreciated donation will empower my students by giving them the following amazing Kaplan tools: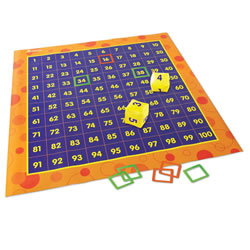 Hip Hoppin Hundreds Board
Grades K & up. A versatile, oversized, and kinesthetic version of the familiar hundreds board. Reinforces hundreds concepts, counting, number patterns, place value, operations, problem solving and overall number fact fluency. Double-sided number frames let you mark or color-code different kinds of numbers, such as even and odd. Includes two inflatable cubes for numerals 1/6 (5" L x 5" H), 54 frames, activity guide with interventions, and wipe-clean vinyl mat measuring 4' L x 4' H.
>>>>>>for practicing counting, sequencing, listening skills, & allowing my kinesthetic learners to MOVE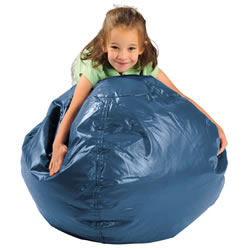 Vinyl Bean Bag
Soft, comfortable seating with double-stitched seams. Vinyl cover is easy to clean with soap and water. Locking zipper system keeps filling inside. 26" diameter.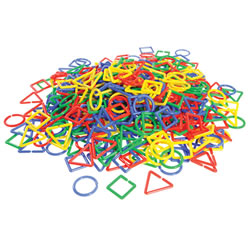 Attribute Links
4 years & up. Build attribute chains in three shapes and four colors with this giant 500 piece set. Great for counting and sorting activities too!
>>>>for hands-on sorting & learning adjectives, shapes, colors, & patterns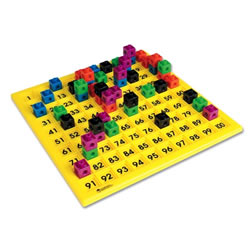 Hundreds Board
Grades K - 2. The added double-sided feature make this hundreds board unique. Recessed squares feature numbers printed on the front and a plain grid for patterning and graphing activities on the reverse. Includes 100 numbered white tiles, 25 transparent red tiles, 25 transparent blue tiles and activity guide. Board measures 12" x 12".
>>>>>>>they can stack blocks in this unique tray, learn prepositions, & play a variety of educational counting games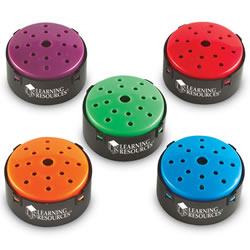 Talk Point, Set of 5
3 years & up. Simple buttons record and replay up to 10 seconds of clear sound. Use for activity instructions, reminder messages, word or sound practice, math fact exercises, speech therapy and more. Provide immediate self-assessment. Record and re-record instantly, or flip the switch to lock. Five bright colors. Measures 1 3/4" in diameter. Requires 3 replaceable 1.5V button cell batteries (included).
>>>>>>for audio learners, self-monitoring reading, individualized center directions (great for substitute teachers too!)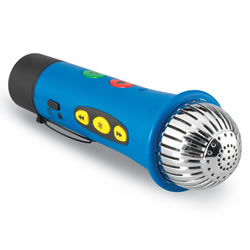 Easi-Speak USB Recorder
4 years & up. Fun-and-easy wireless microphone encourages even reluctant students to speak up! Just one button to record, then simply play back and listen (up to 4 hours of audio). Extended uses across the curriculum -- oral language, fluency, phonics, speech therapy, intervention, math facts, podcasts and more. Built-in USB to charge via your computer and download (PC, Mac). Upload student-created files (WAV or MP3) to digital portfolios for authentic assessment, or share with other educators or parents. Integrated speaker offers quality playback for instant self-assessment.
<<<<<<for audio learners & self-monitoring reading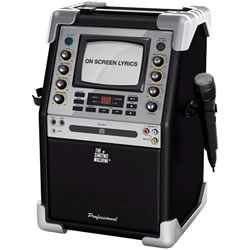 Singing Machine Karaoke System
Sing the day away with karaoke system! 5.5" black-and-white TV monitor lets you see the lyrics right on the system or use the video output to view the lyrics on your own TV. Tray-load CD+Graphics player is universally compatible with karaoke CDs and system also includes a hookup for your iPod™, so you can play your favorite digital music. Features two microphone inputs and microphone volume and echo controls. 15.25"L x 13.5"W x 21.75"H.
<<<<for oral & kinesthetic learning, sight word recognition, and self-monitoring while reading.